Surgent's Student Ambassador Program offers students the opportunity to enhance their business skills, gain exposure to accounting and financial services industries, and most importantly teaches students how to prepare for industry exams.
The Student Ambassador is to serve as a liaison between Surgent and the school the ambassador is currently attending. Ambassadors will be able to use the knowledge gained through the program to help educate their peers on what to expect when pursuing these industry exams and how to be a successful candidate.
All the solutions your firm needs in one place.
Becoming an Ambassador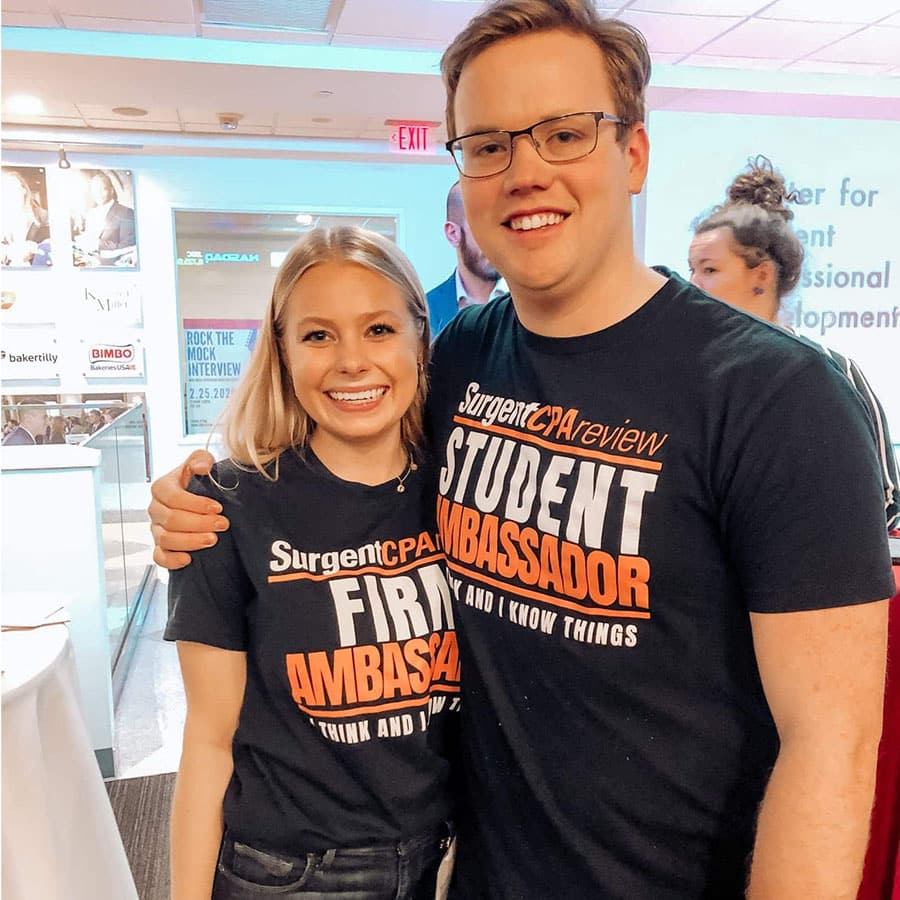 What qualifications do I need?
An accounting, finance, or business related major with a minimum 3.0 GPA
Freshman, Sophomore, Junior, rising Senior, or Graduate Student (with two consecutive semesters left)
Strong written and oral communication skills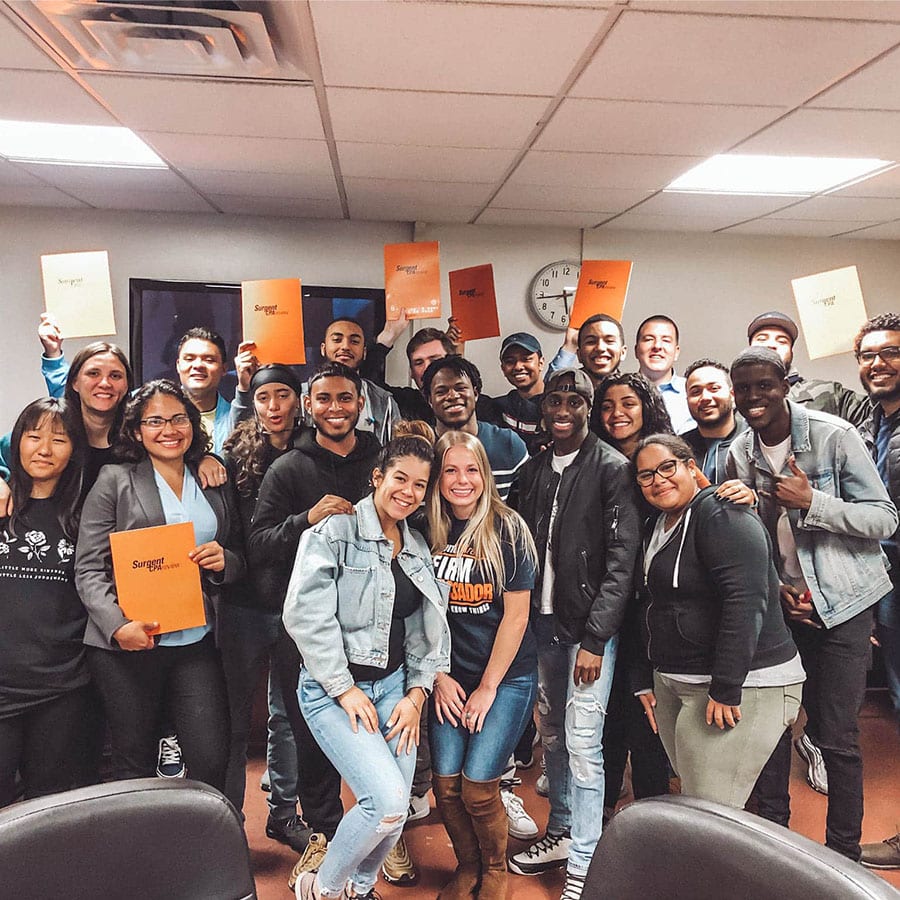 What would my responsibilities be?
Raise awareness for Surgent by hanging posters and flyers in business buildings and classrooms
Coordinate tabling events and accounting or finance-related club presentations to introduce Surgent
Obtain a list of names and e-mail addresses of accounting and finance students on campus (if possible)
Represent Surgent at your college's accounting and finance events when possible
Share Surgent webinars, blog and social media posts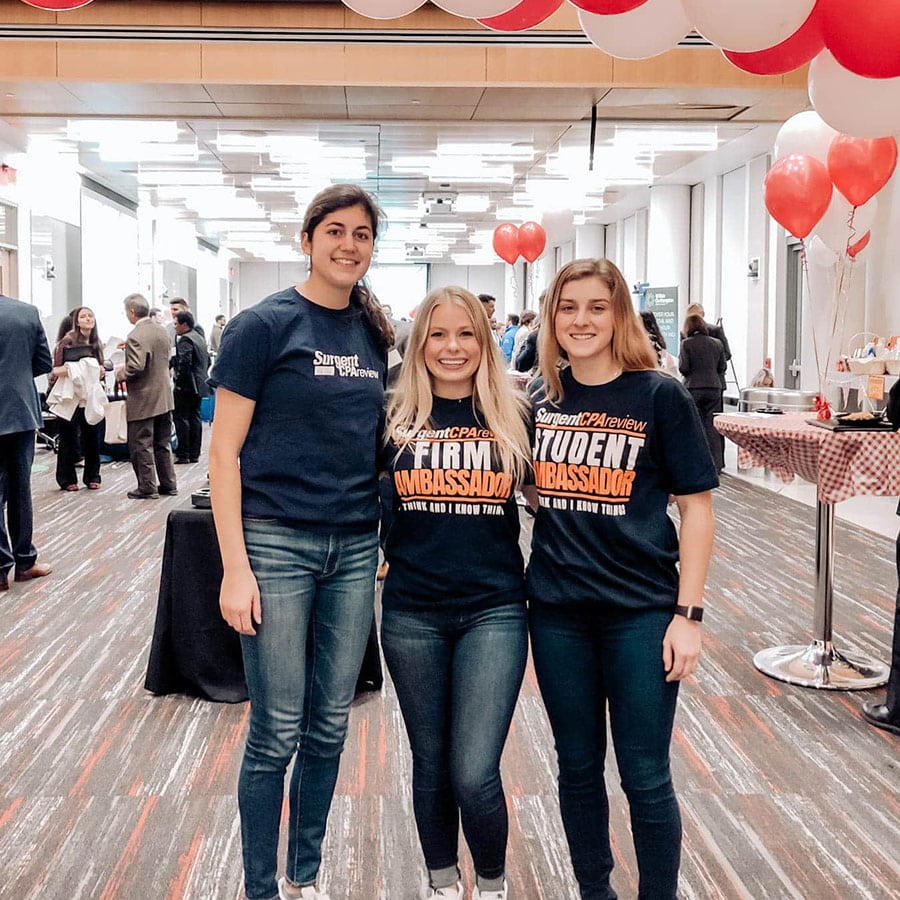 What do I gain?
Earn an Exam Prep Course Scholarship to the credential or certification of your choice (CPA, CMA, CIA, EA, SIE) upon successful completion of your duties as a Student Ambassador
Gain immediate access to the FAR exam section (CPA), CMA Part 1 or 2, or a single section of the CIA, EA, or SIE Exam
Participate in contests for chances to win prizes such as Starbucks, Amazon, and Visa gift cards
Receive cool swag that you can rock on campus
A jumpstart on your accounting or finance journey
A community focused on your success
Valuable skills for your resume
Apply today